Yup, you have heard me right. Yes way, Hell has frozen over, Pigs are in orbit, It has happened in a Million years, I now officially have a job.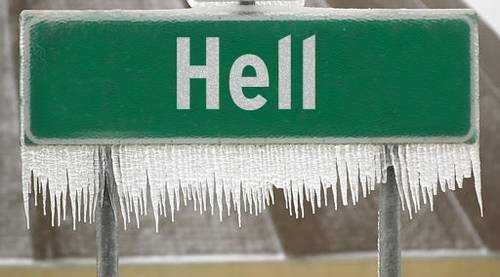 Alright so this has been in the works for some time now, and I've pretty much told everybody by now except for maybe my blog which was feeling a little left out (I've been seeing other blogs). I was in Greenville, SC for an on site interview last January, but a little over a week ago I got all the papers signed and payroll stuff taken care of. I will be moving to Greenville, SC and starting the job May 16th.
These coming weeks will be the criss cross tour of America for me. This Tuesday we leave Tucson for good and head to Silver City, NM for the SRAM Tour of the Gila. After 5 days of the toughest stage racing in America, it's clear across the country for another week long race series SpeedWeek (which I hear is like Superweek, but faster and with more crashes, if that's at all possible). SpeedWeek is pretty central to the Greenville area, and since most of the crits are twilight or night time crits, I'll be able to do some apartment hunting during the days. Little do they know it yet but I'll also be recruiting the people I'm staying with there to help me move in, haha. After SpeedWeek is over on Sunday, it's back to Indiana to drop off Joey, then back up to Michigan for a week. I'll get all my crap packed up there, hit up the Tour of Washtenaw (followed by a shower and some traditional send off Coney Island), then head back down to Greenville for good. All in all this trip will constitute 3,500 miles of driving and cross 13 states at least once.
Don't be fooled, this is an actual job, not the kind of job I'm used to. A full time job where you get there at 9 am and leave at 5 pm (that's 8 whole hours!)
Let me point out some other important differences between this job and job's I've had in the past.
Attire
Greased clothing
Polos
Tasks
Fixing bikes
Building Jet Engines
Schedule
W
henever you
9 – 5
Vacation
Just let us know a
2 weeks, give a week of notice
Benefits
Discounted Bike Parts
Dental
Salary
Bike Parts
Wheelbarrows of scrillas
(compared to my current
income of $0 a month)
A lot of people worry how a full time job will affect their cycling performance. I'm pretty sure I'll be able to keep things balanced.
So I'll be trading in my Canyon for something a little more my new
speed
. If anyone wants a sweet bike and set of zipps just let me know, I'll take a trade for some pocket protectors or ties (only with sweet graphics like pianos or cartoon characters).
Ok, so that's a slight exaggeration (not about the pocket protectors and ties though). I'm still going to race. A whole new region of racing awaits my domination. Not to mention that Greenville, SC is the home of American superstar cyclist George Hincapie, so I'm sure we'll be training together all the time.
Even better is that I'll be down there just in time for Pro US Nationals (in Greenville). I'll be able to do some serious spectating (beer drinking) and cheering (screaming jiberish while running next to the pack up hill with my shirt, and possibly pants, off).
However if any Pro teams out there need a guest rider I know a guy who's willing to give up all that weekend of drinking and yelling at you to race with you! I'm even a cheap date since I'll be living in Greenville, and you can even stay at my apartment for free (unless you're Bissell, then you have to vacuum my floors).
To be serious for a moment. I have been working at the whole cycling thing for a while, and it seems like while things aren't quite stalled yet, it's pretty hard to make it as a amateur level cyclist. Trust me when I say I spent some time hemming and hawing about whether or not to take the job. I love spending my summers couch surfing and waking up every day with a McDonalds Big Breakfast before getting kitted up to bump shoulders at the day's crit. This isn't going to end by any stretch, I just won't be able to spend weeks on end doing Superweek crits in Milwaulkee. The fact of the matter is once September hits what would I do? (Not Cyclocross) I could have headed back to graduate school at either USC or Huntsville Alabama, but this job is pretty much as ideal in every way as I can imagine. It's in a great location, it's doing something that not only I studied in school but want to focus on, and it's a small company which is something I'm pretty keen on (even though I've only had one real engineering job). The benefits kinda sorta greatly outweigh the negatives of not being able to race my bike all summer long.
My one major regret is that I won't be able to race as much with my team as I'd like to. With the bulk of the Panther team in Indiana and Michigan, it'll be tough to make it to the big team races, but I'll put in the effort. Fortunately though, Greenville is really well located for a bunch of big races. Speedweek obviously, but Elite Nationals are only an hour and a half away now. Plus a few of the late season NRC Crits are in pretty easy striking distance as well.
Eh we'll see how it goes, and I'll try to keep the blog updated through out the whole next month of madness.